Regular price
Sale price
$4.25 USD
Unit price
per
Sale
Sold out
The perfect solid shampoo or conditioner to go. Each in their own 1.75" aluminum tin. Buy one or the other or one of each if you want a set. These zero waste travel shampoos and conditioners will easily last for your week's vacation. This is also a good way to trial a solid shampoo or conditioner if you have never tried them. As a bonus, these little aluminum tins are reusable and would be great on future vacations for packing small items such as jewelry, medications, ear buds to name a few.
PRODUCT DESCRIPTIONS:
Tea Tree and Lavender Shampoo: Same exact recipe at the large bar found at this store. A surfactant based pressed bar with pH of 6.0. All plant based, with additional panthenol, silk protein, rose clay and ricebran oil. Amazingly cleansing and moisturizing.
Rosemary and Lavender Conditioner: Travel size portion of the Rosemary Lavender Solid Conditioner bar. This is great for every day use. Also plant based, it includes BTMS for detangling, cetyl alcohol, shea butter, panthenol and hydrolyzed silk, all for moisturization.
INSTRUCTION FOR USE:
Wet hair, then rub the shampoo bar several times across your head. You don't need that much. The shampoo will lather generously. Rinse thoroughly. I typically wash only once, but if you feel moved to repeat you can. For conditioning just rub the conditioner against your very wet head and work in. By the time your shower or bath is over, you can rinse it out.
View full details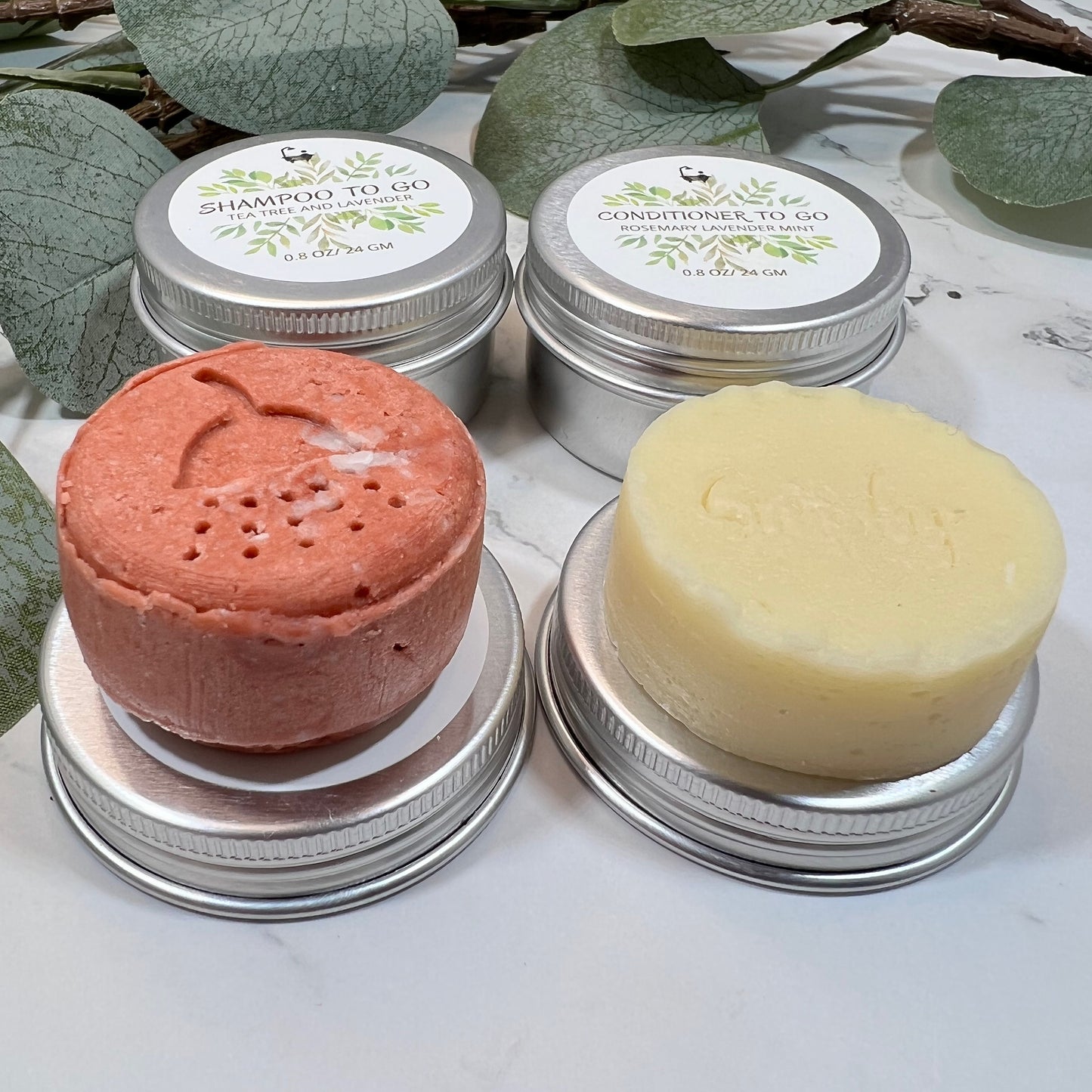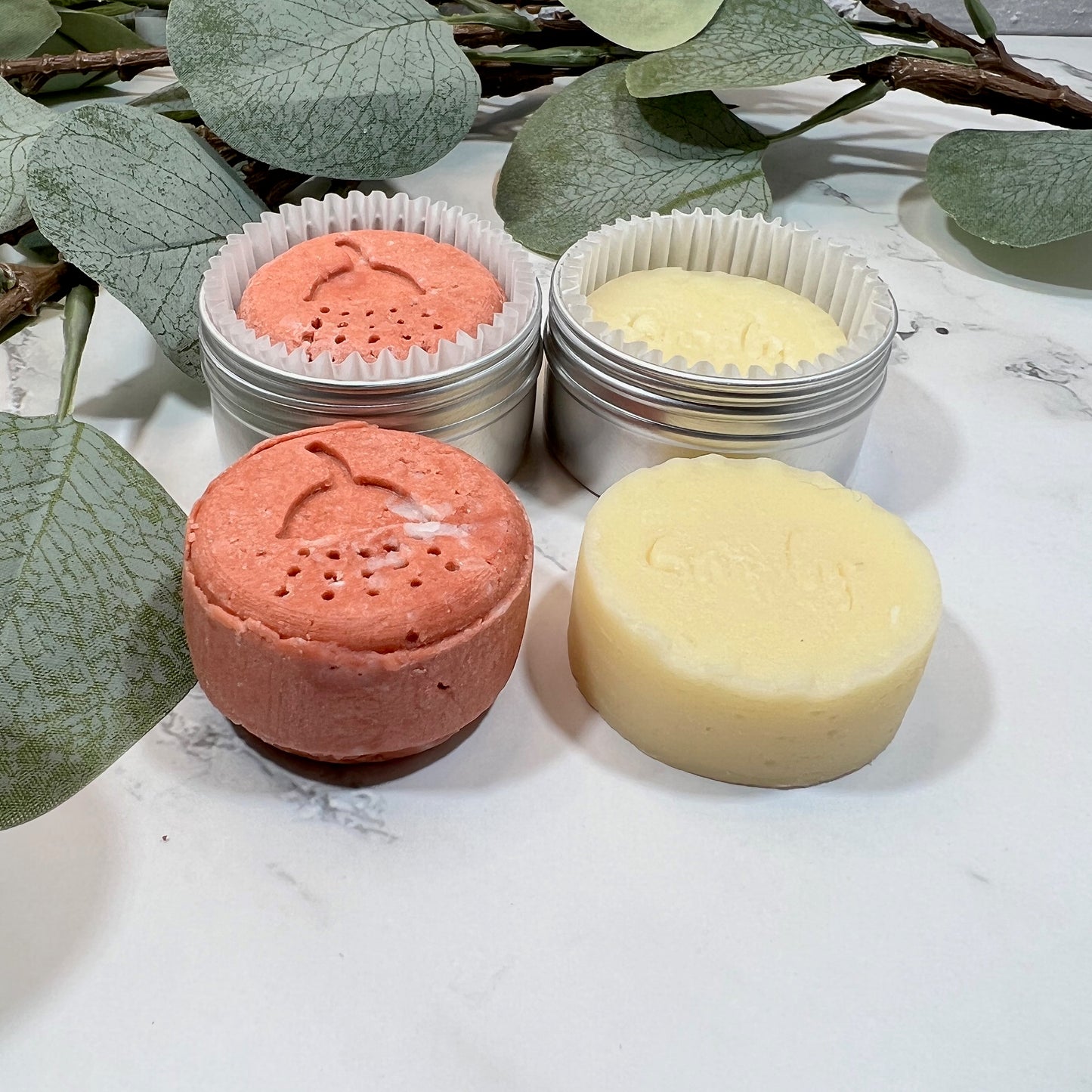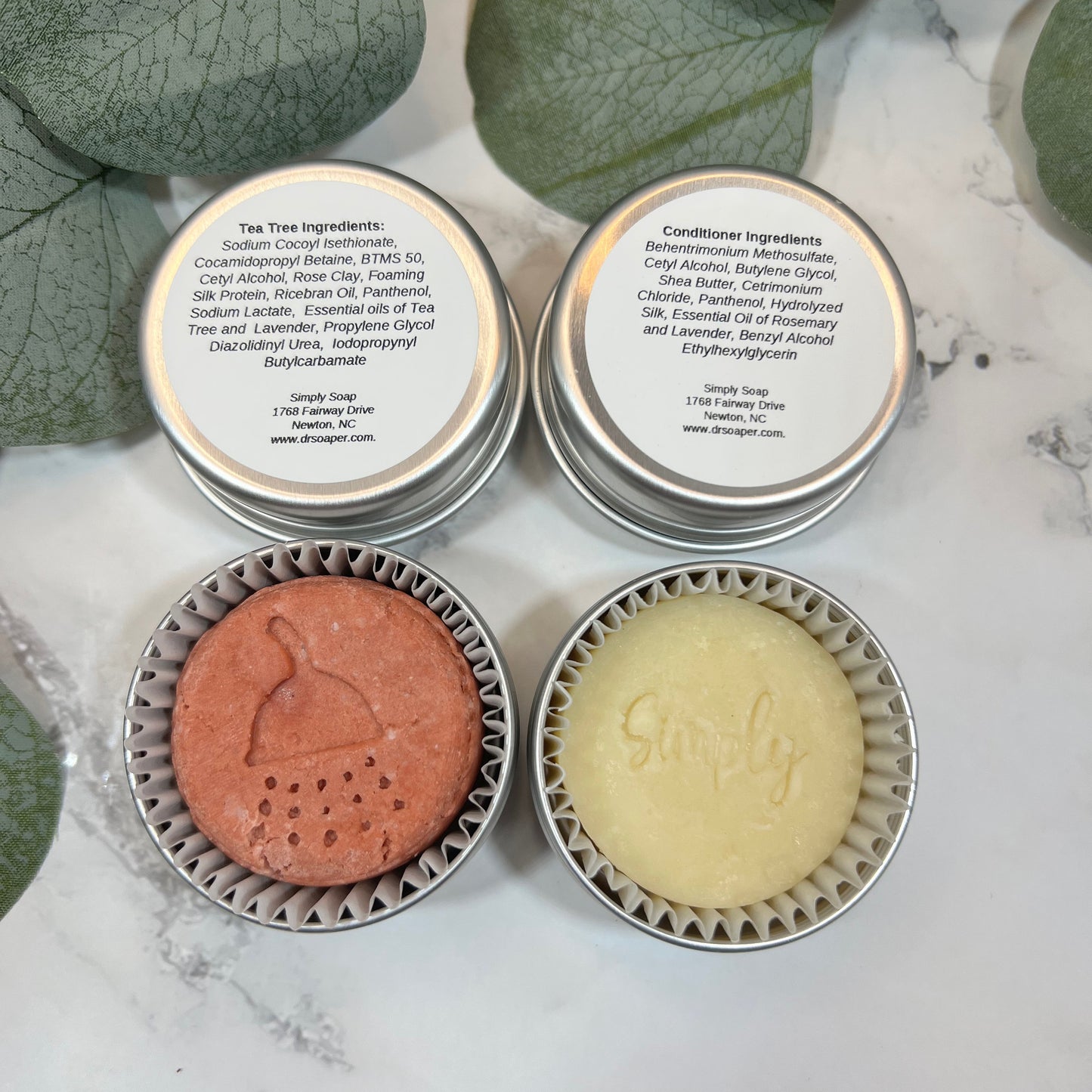 I have thick hair and am able to get a lat...
I have thick hair and am able to get a lather out of these bars, which is perfect when I travel with only a carry on. No mess from spilled containers and it's smells nice too.
5 stars review from Carlie
5 stars review from Carlie
So cute a little super easy for traveling...
So cute a little super easy for traveling and it comes in a cute little tin 💫
These little bars are so cute and great fo...
These little bars are so cute and great for traveling they also come in super cute little tins 🥰