Regular price
Sale price
$9.00 USD
Unit price
per
Sale
Sold out
Most store bought "deodorants" are odor and wetness controlling. They are actually both deodorants and anti-perspirants. But did you know that the control of wetness occurs with the use of Aluminum whose purpose is to clog your sweat glands to prevent sweating?
Natural Deodorants typically have no ingredients to clog glands and prevent all sweating, but they do work to control odor and decrease the amount of perspiration. My Simply Natural Deodorant had been a work in progress for a while. The final creation is solid enough not to crumble, but soft enough to easily apply. It works great all day. It is 100% natural with NO PARABENS, NO ALUMINUM, NO BAKING SODA, NO TALC, and NO MINERAL OIL (which is a petroleum by product). It goes on invisibly. It causes no skin irritation and is soothing on the skin. It is completely vegetable based. I have packaged it a biodegradable cardboard (Yay--NO PLASTICS!) push up tube and it comes in several scents.
INSTRUCTIONS: For application, push up from the bottom to expose approximately 1/4" of the deodorant bar above the cardboard tube. Holding the deodorant against your skin for a few seconds will help it to melt slightly and slide easily on the skin. Cover the entire underarm area.
View full details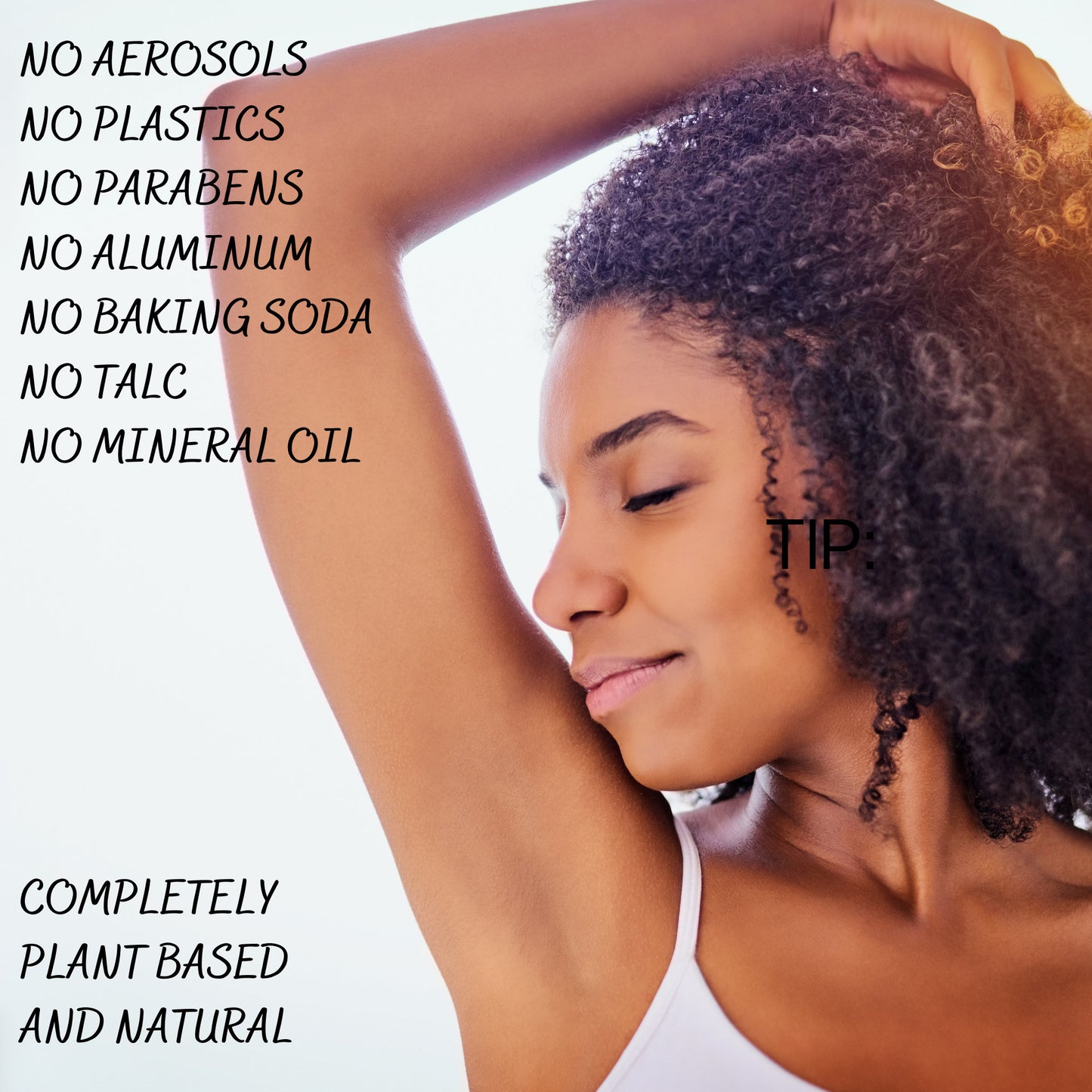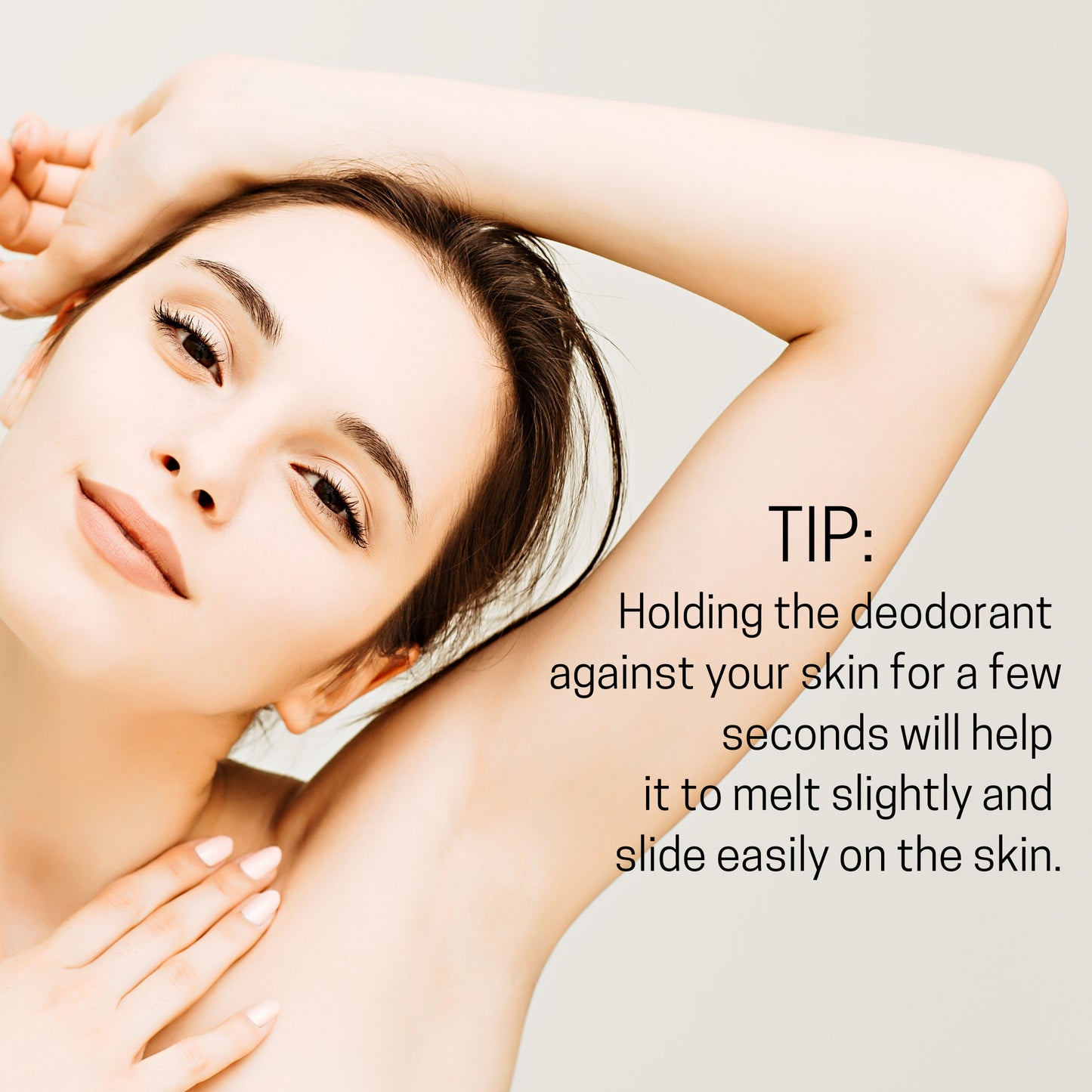 This deodorant is great!
This is the best natural deodorant I have used and the packaging is not plastic! I have used the lemongrass scent which smells good and keeps me from smelling bad. I have used this product for several months and highly recommend it.
5 stars review from Mariah
5 stars review from Mariah
Love this stuff. My first natural deodoran...
Love this stuff. My first natural deodorant, and the first one got lost in our camper. I couldn't get a new one fast enough. Of course, then I found the first one, lol. Now I have a spare.
I absolutely love this deodorant. I've alw...
I absolutely love this deodorant. I've always been hesitant to go with a natural deodorants because of the detox and sweating, but it hasn't been a problem with this. I will definately be ordering several of these next order.
The only time I had LITTLE sweating was when it was below freezing here in Arizona last week and we were running in and out of warm stores getting me warm stuff for camping, lol. Even then, I smelled vanilla fresh.